Pine flooring
Pine flooring is a great choice for your home. It is beautiful and health-friendly. The pine flooring in the Barlinek selection has a three-layer structure. and is finished in a veneer of noble hardwood. Pine wood flooring are resistant to changes in humidity and temperature (they do not squeak!), and also provide good thermal and acoustic insulation. In addition, they ionise the air, do not attract dust, and are safe for allergy sufferers. Keeping them clean is a real pleasure – pine planks simply need to be vacuumed.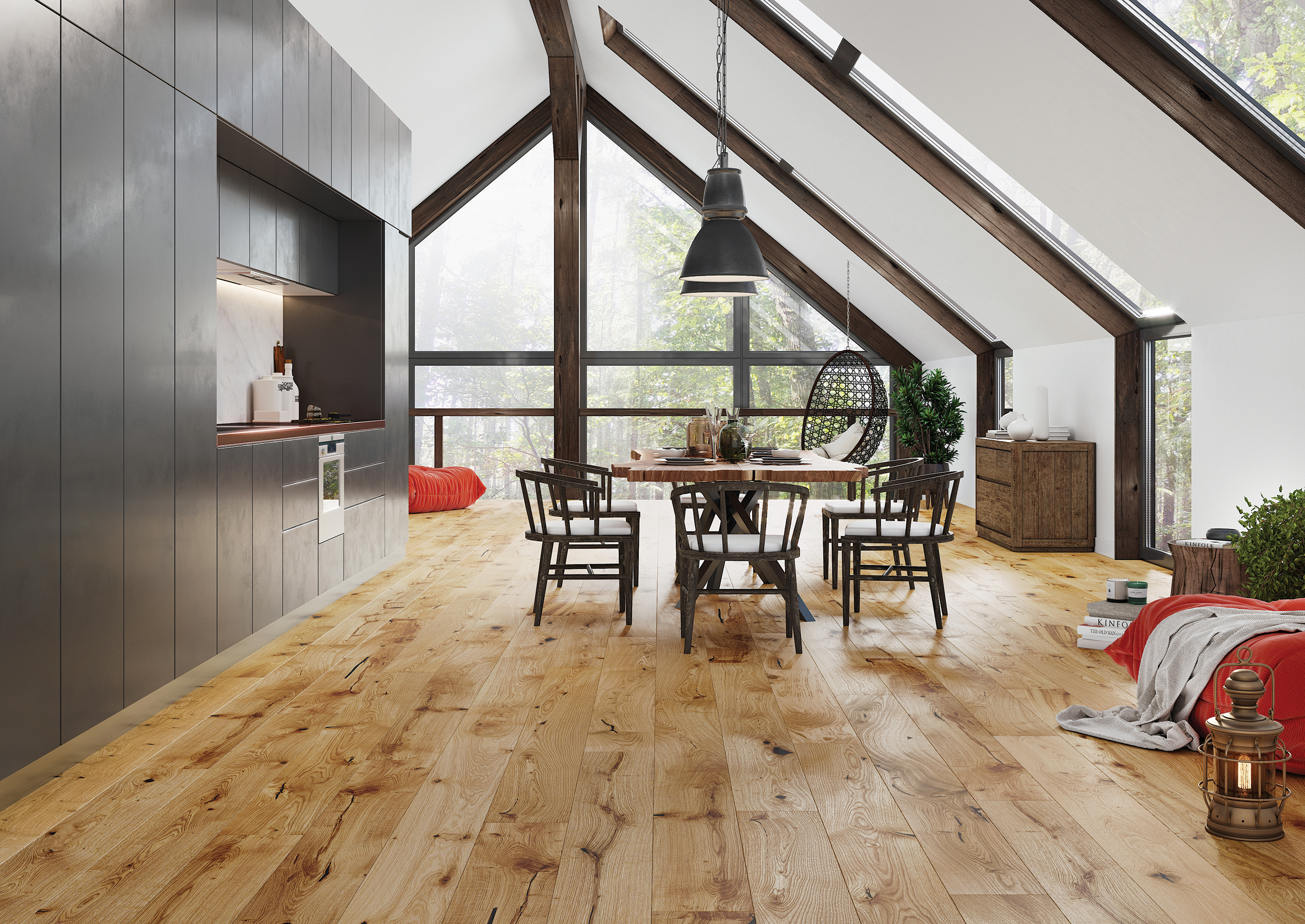 PINE FLOORING ARE THE PRIDE OF THE HOUSE
Pine flooring suit any interior. The huge selection of styles in the Barlinek's range makes the Pine flooring easily adaptable to the arrangement requirements. Natural wood is not only beautiful, but also universal. That is why it will look good in public facilities, modern lofts, apartments and tenements. It is worth noting that pine flooring from Barlinek are a choice for years. A wooden floor looks perfect for many generations, and its renovation is not difficult. It is enough to sand the upper, damaged layers, and then apply a new coat of varnish or oil to the pine flooring.
Pine wood flooring are a great choice for new properties. Due to its unique structure, it is resistant to wood structural movements. Thanks to this, it can also be fitted over piped or electric floor heating systems.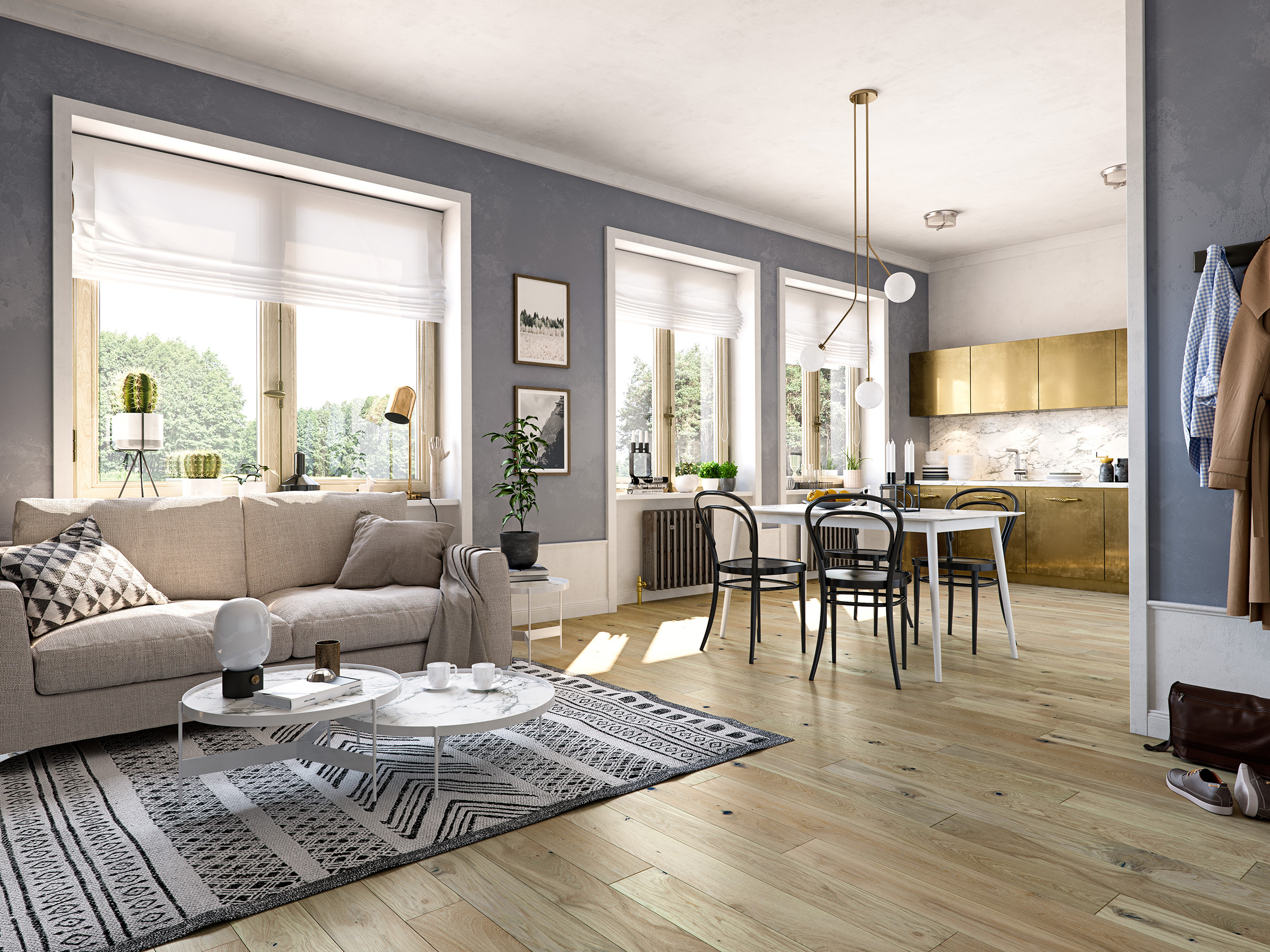 PINE FLOORING IN MANY VARIETIES
P

ine flooring

finished in oak – available in multiple colours ranging from dark Affogato Molti to bleached Cappuccino Grande. A huge selection of shades. Coated with oil, glossy or matt varnish.
P

ine flooring

finished in beech – they form durable pine floors with a top layer of hard beechwood. Impressive colours with decorative knots.
P

ine flooring

finished in ash – in beautiful grain. Available in various light and dark tints. The top layer of varnish or natural oil.
P

ine flooring

finished in jatobe – they make up a beautiful floor in an original golden-brown shade, which is very hard and durable. The board is enriched by an interesting pattern of grains.
P

ine wood flooring

finished in merbau – original, dark colours which mature with age. The floor looks luxurious, and enhances the room. An arrangement of three staves on a board.
P

ine flooring

finished in sapele – a delicate wood pattern, and its original red-brown colours, add character to the floor. It is additionally embellished by clear, narrow, regular grain.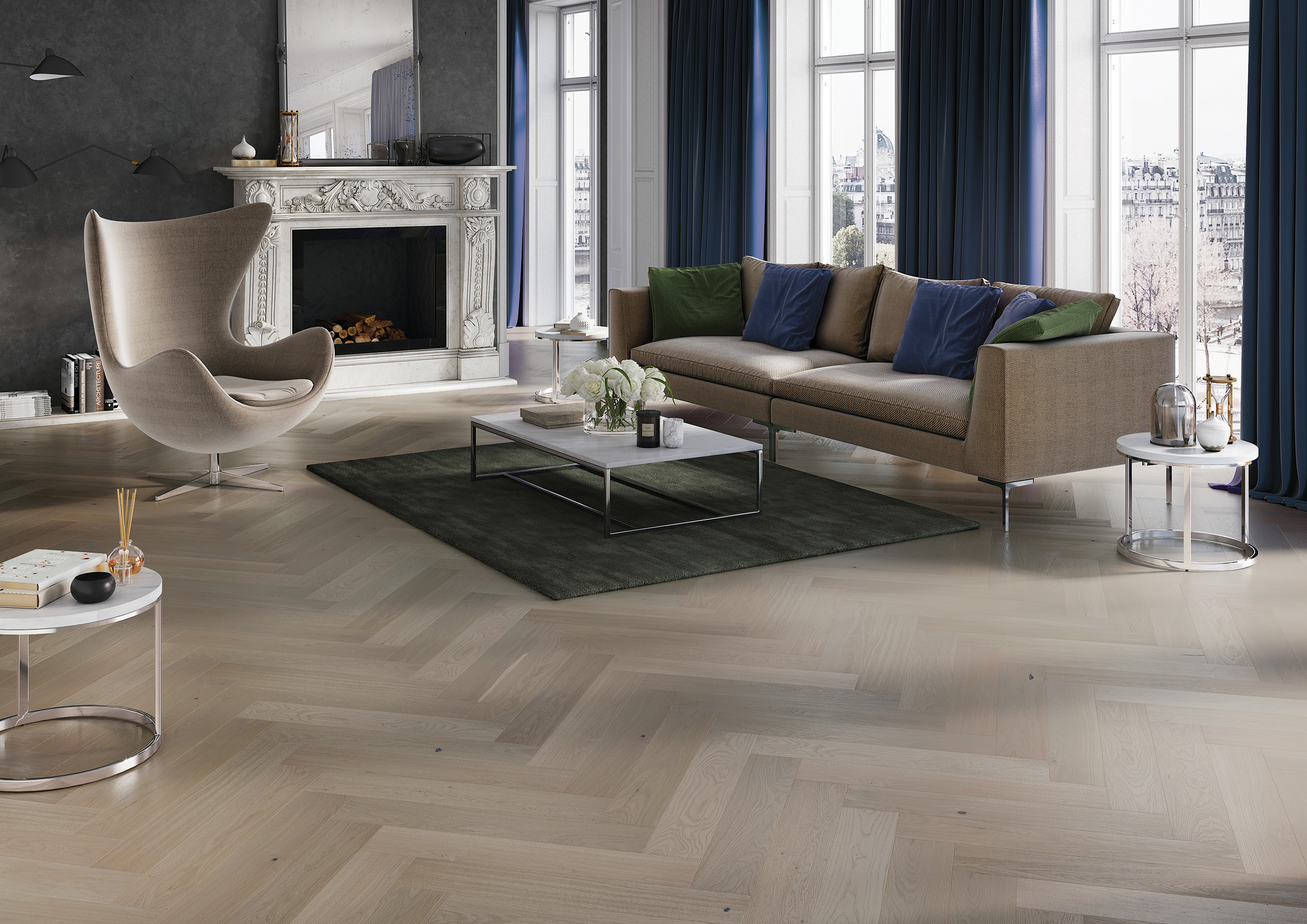 HOW ARE THE PINE FLOORING STRUCTURED?
The pine flooring made of Barlinek engineered wood flooring has an original structure, which ensures its high dimensional stability (up to 10 times better than solid-wood floors). It is made of three layers of real wood. The top layer is made of deciduous wood, carefully selected from European and exotic species, which has been properly treated and finished with varnish or oil. Below it, there is a properly designed cross-shaped structure made of softwood.
SIMPLE INSTALLATION OF BARLINEK PINE FLOORING. COMFORTABLE MAINTENANCE
The installation of Barlinek pine flooring requires only some basic tools. The pine flooring can be laid in a floating system, or by using glue. Its installation is fast, as each of the pine boards has BARCLICK® joints (longer edge) and BARLOCK 5Gc® locks (shorter edge). Even amateurs will manage the laying of the pine flooring and it is ready for use immediately. Barlinek's range also includes pine strips finished in various colours of hardwood, which can be easily matched to the colour of pine boards. They are mounted using convenient wall clips, which can easily be fitted with strips.
How do you take care of floors from Barlinek? The pine flooring should be regularly vacuumed. It should not be soaked with a mop. Serious dirt can be removed with a damp cloth.