CHEVRON ENGINEERED WOOD FLOORING – A FLOOR WITH A TIMELESS DESIGN
Boards arranged in a chevron wood floor pattern used to decorate the beautiful rooms of villas and palaces. Today, this pattern has come back – experiencing its renaissance. Strips cut at an angle of 45 degrees create an impressive composition which gives an interior lightness and elegance.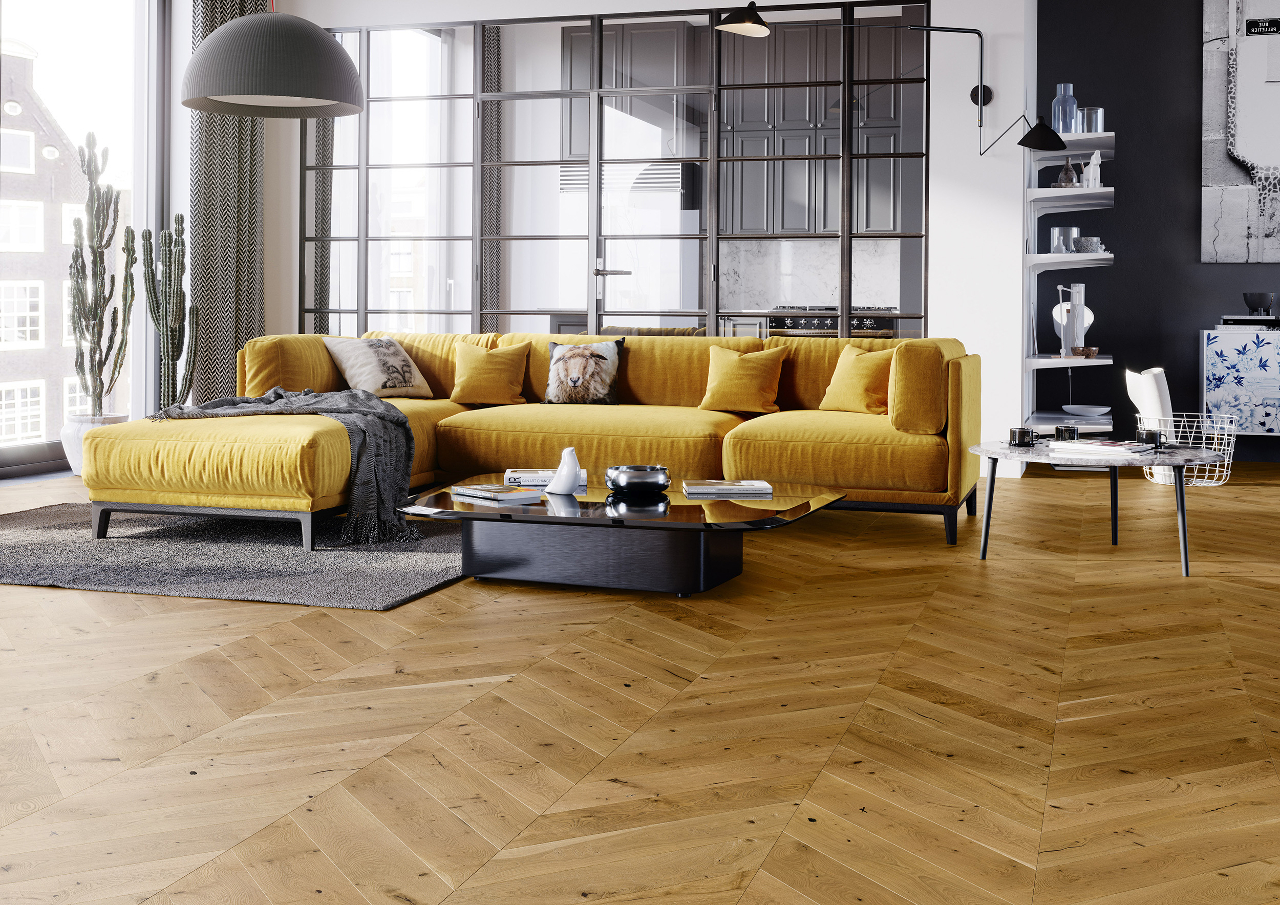 WHAT IS CHEVRON WOOD FLOOR?
Chevron is very popular. A floor of this type is a great way to change an interior. Real wood, unique character and perfectly trimmed strips, are just a few of the reasons why chevron wood floor will always remain a timeless pattern. Chevron differs from classic herringbone in its arrangement of the boards. With classic herringbone, we use boards of equal dimensions, arranging them in such a way that the side of one strip joins with the longer side of the other strip at a right angle. Chevron engineered wood flooring resembles arrowheads. This is due to the side of the strip's being cut at an angle of 45 degrees. The size and colour of chevron affect the final appearance of the interior, but thanks to the wide selection, even the most-demanding of customers will find something perfect for their taste. A wooden floor can come in a range of colours, and with varying amounts of natural features of wood, and their beauty can be emphasised by finishing with oil or varnish. Floors made of natural materials will certainly serve the household for many years to come. A chevron engineered wood flooring is a great choice, not only for apartments, but also for hotels and restaurants.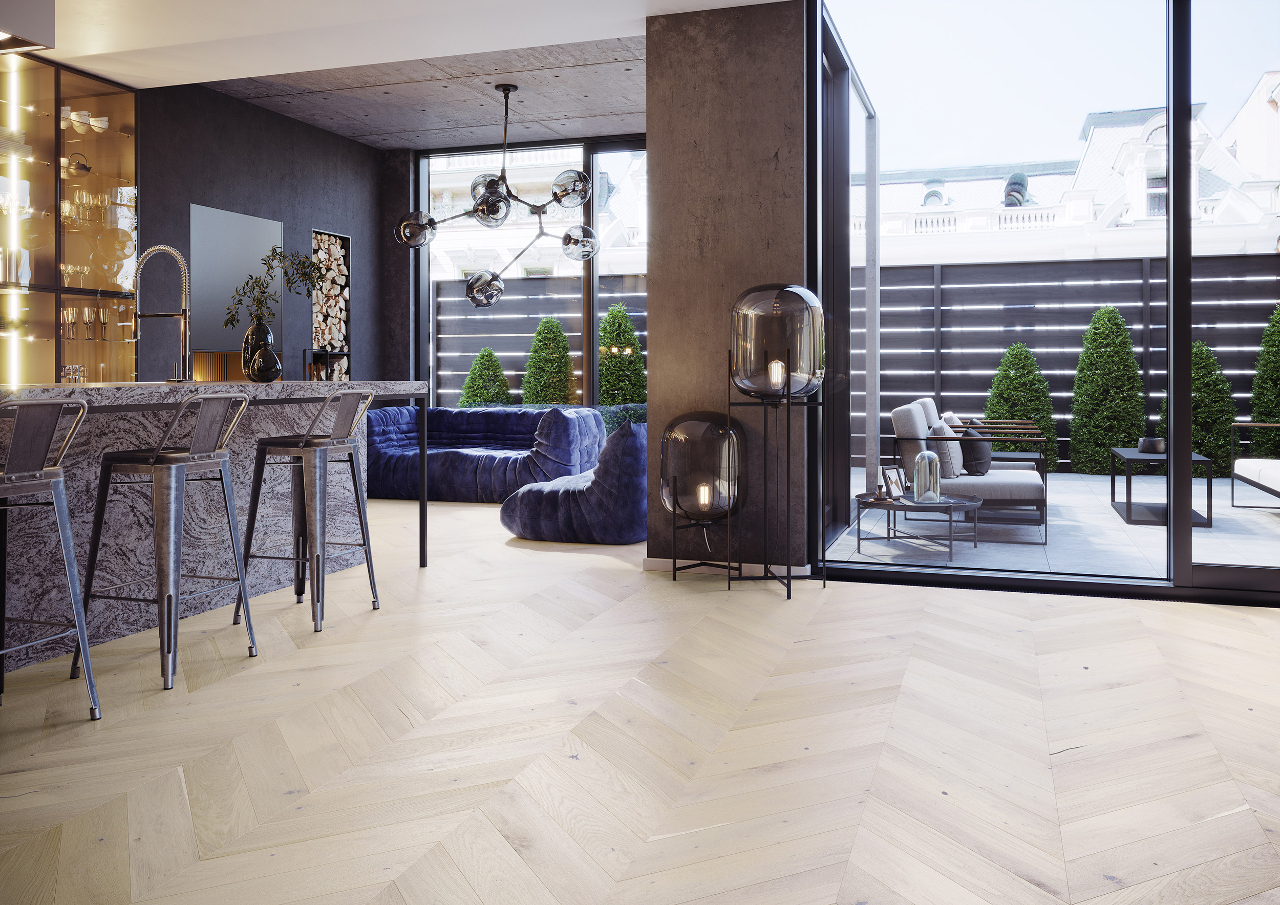 HOW DO I ARRANGE AN INTERIOR WITH A CHEVRON WOOD FLOOR?
The way we perceive space is greatly influenced by the floor. Chevron is very decorative, and really draws attention. What styles suit such a wooden floor? Chevron engineered wood flooring is a good choice for classic retro interiors. It works well with heavy furniture, curtains, and carpets. It is also a good idea to think of it in a modern interior which can be enhanced with natural boards. Chevron wood floor goes well with minimalist furniture on high legs. It will perfectly fit in with the atmosphere of Scandinavian, Provençal, or minimalist styles.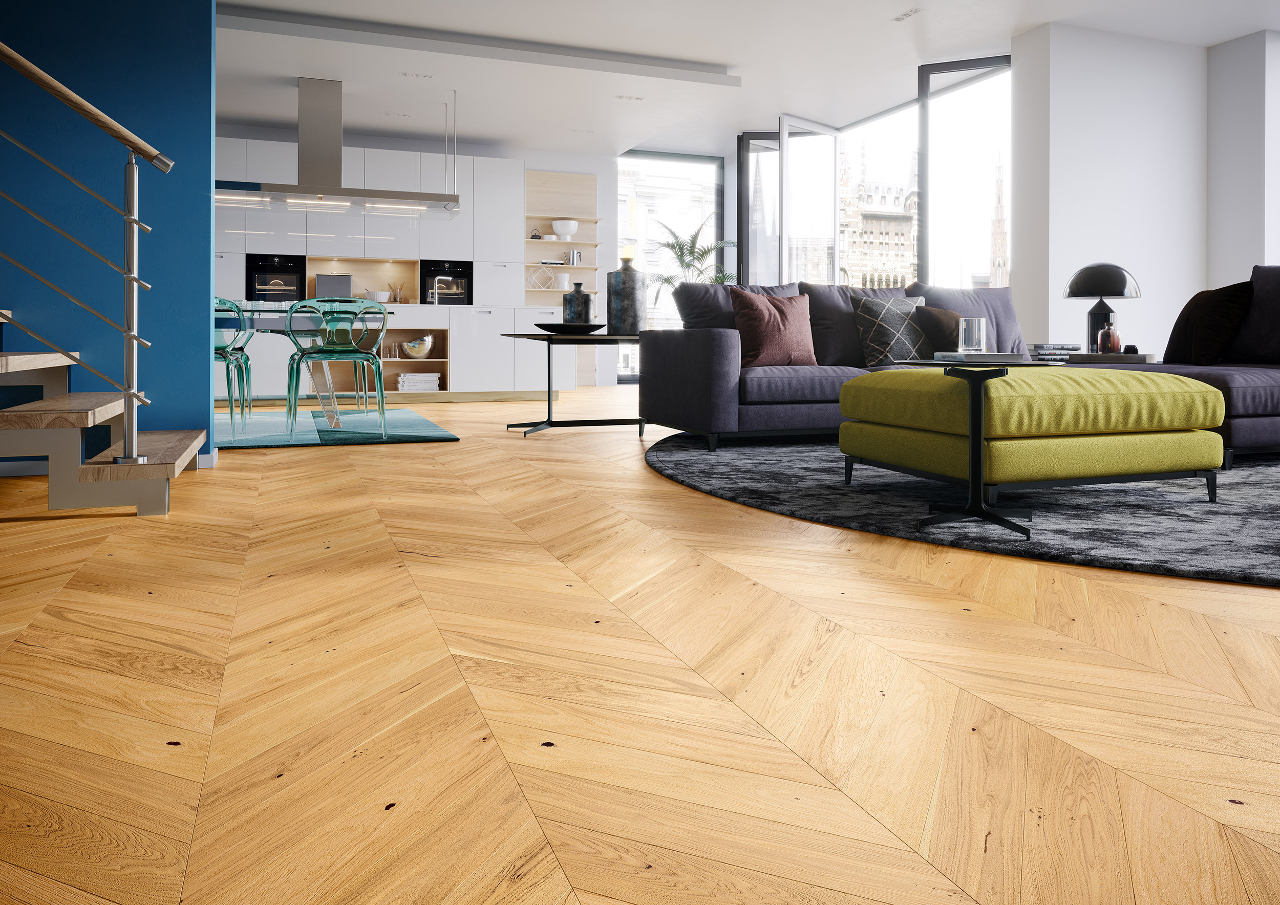 BARLINEK ENGINEERED WOOD FLOORING – THE MOST POPULAR TYPES: