GREY SKIRTING BOARDS
Grey skirting boards in the Barlinek collection blend in perfectly with wooden floorboards. A wide range of colours and profiles allow you to adapt them not only to the colour of the floor, but also to the nature of the interior. All grey skirting boards are made of softwood. They have been carefully finished with natural veneer. Each section of grey skirting board has a length of 2,200 mm. It can be easily cut and the with the supplied clips, which should be screwed to the walls beforehand.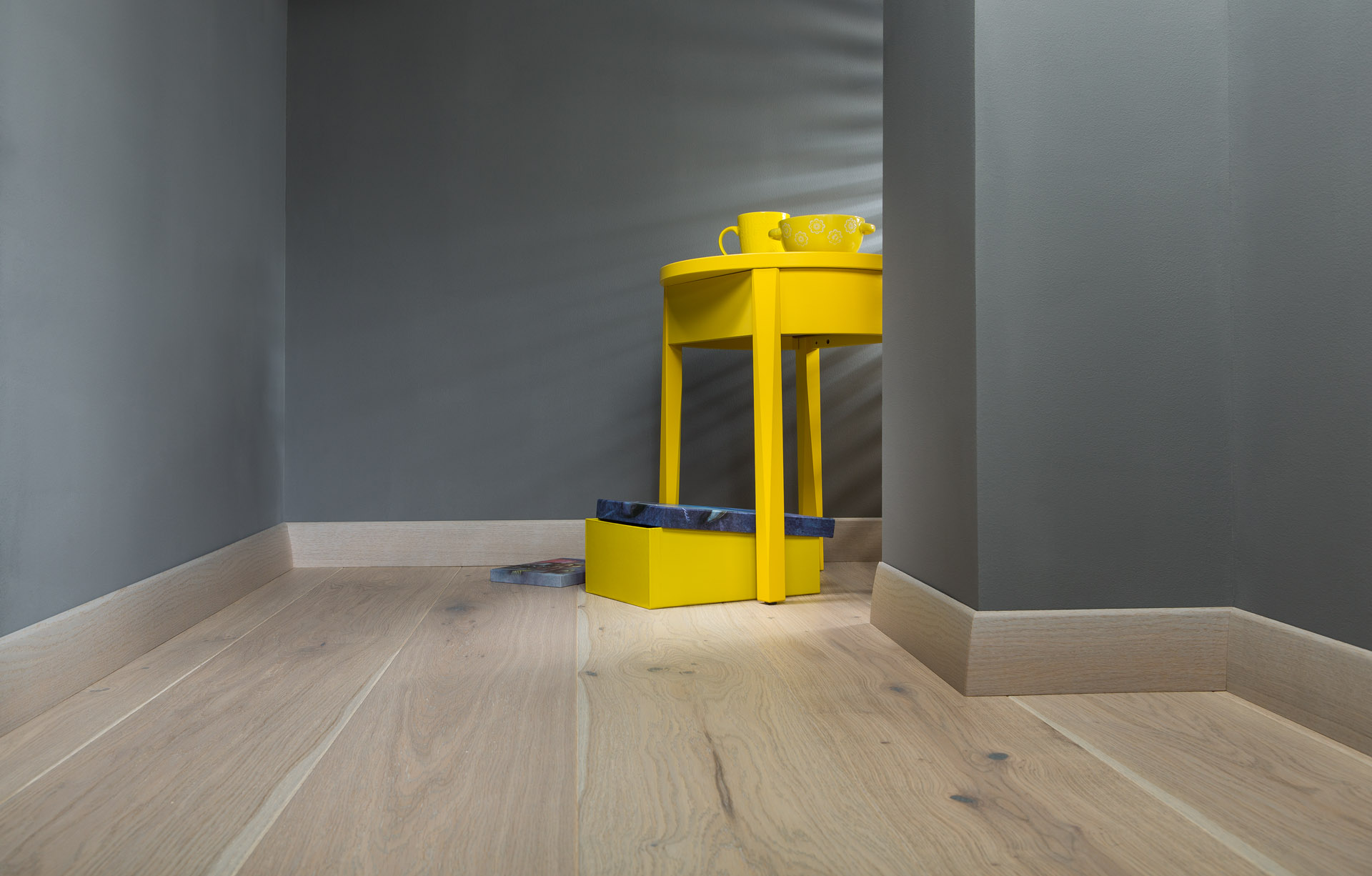 The grey skirting boards perfectly mask expansion joints and prevent dust from encroaching under the floor surface. They also protect the lower parts of the walls from damage during cleaning. In addition, the grey skirting boards have a groove in the base, allowing you to easily hide antenna and telephone cables. The grey skirting board is perfect in both classic and modern interiors. Due to the high quality and careful manufacture, it will serve you for many years.
BARLINEK SKIRTING BOARDS – THE MOST POPULAR TYPES: