Barlinek in "House of Ideas" at Lodz Design Festival
House of Ideas being carried out as a part of the 11th edition of the Lodz Design Festival and taking place in Henryk Grohman's mansion has revived the spirit of an extraordinary place in Lodz (Poland).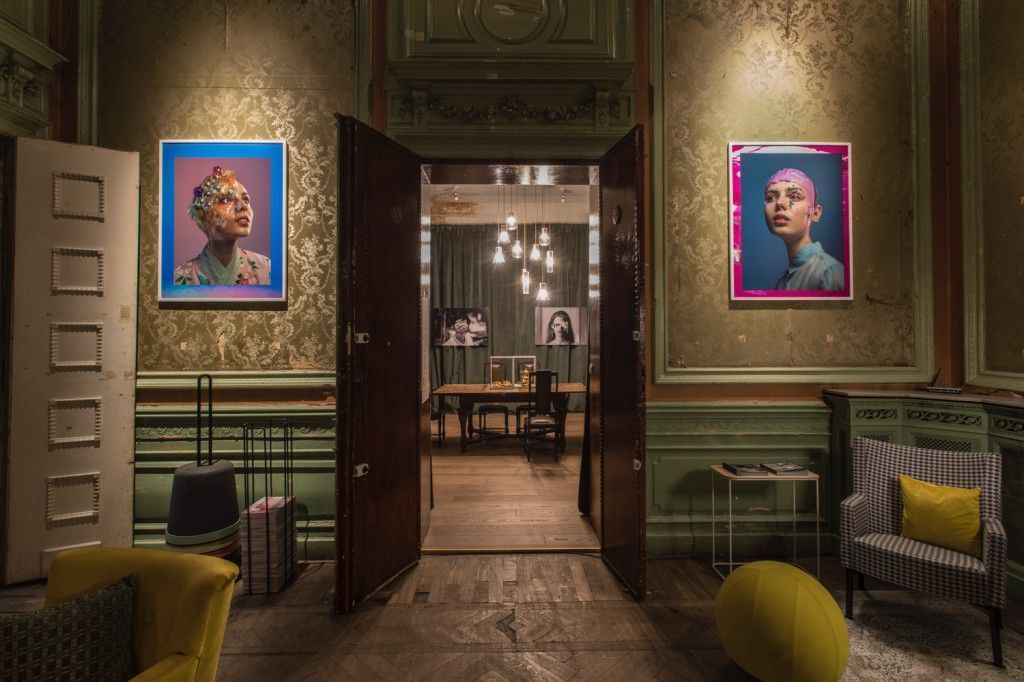 Idea lived in this building a century ago while it was a home for Henryk Grohman, a businessman, and a big music and art lover. In 1993 it returned thanks to The Book Art Museum. Now it has reinvented its image with the help of a new exhibition prepared by "Design Alive".
There's a reason behind choosing Grohman's home as the right place for The House of Ideas. The manufacturer from Lodz is a perfect example of an open mind, connecting dots between the sense of an entrepreneur, and his giant passion for art and form. He was an eager patron of artists, thus many international and highly regarded figures used to spend time in his mansion. The mansion itself, while revealing similarities to simple, industrial buildings from the outside, was capable of surprising people with its eclectic interior. The building is far from its golden days, but it's still there, mostly due to the avid persistence of people running The Book Art Museum for around 25 years now.
Ewa Trzcionka, the curator of The House of Ideas, with the help of contributing artists (Oskar Zięta, Robert Konieczny, Przemo Lukasik, Marek Cecula, Pszemek Dzienis, Wojciech Trzcionka, Przemyslaw Wanczyk), has created a fantastic world, which has lifted some slightly tattered walls with a brand new character. Armchairs, lamps, pieces of cloth, architectural objects, glassware, and photographs have all made up for an impression of a living and inspiring space. The arrangement of The House of Ideas was designed by Agnieszka Stefanska, and is mostly furnished with Kinnarps pieces. The lush flora provided by The Palm House in Lodz has inhabited the empty rooms of the antique mansion. What's more, the floor in one of the exhibition rooms was built by Barlinek, and will also serve as the museum fittings in the future.
Venue: Henryk Grohman's Mansion, The Book Art Museum, Tymienieckiego 24, Lodz (Poland)
Date: 3-9 October 2017
Host: Design Alive – www.designalive.pl
Curator: Ewa Trzcionka
Interior arrangement: Agnieszka Stefanska
Brands used in the exhibition: Barlinek, Kinnarps, Dekoma, Secto Design, Un'common, Aquaform, Komfort, Centrum Architekta
Pictures: Marek Swoboda
Text by Design Alive Magazine www.designalivemag.com >>
---