PARISIAN-STYLE FLOORS- NEW PRODUCTS IN BARLINEK'S RANGE
Barlinek is expanding its portfolio with the new wooden floors. This time these are French herringbone. This is the response of the largest European manufacturer to the latest trends and customer expectations. It also complements the Classic Herringbone collection, already present on the market, and being very-well received by customers.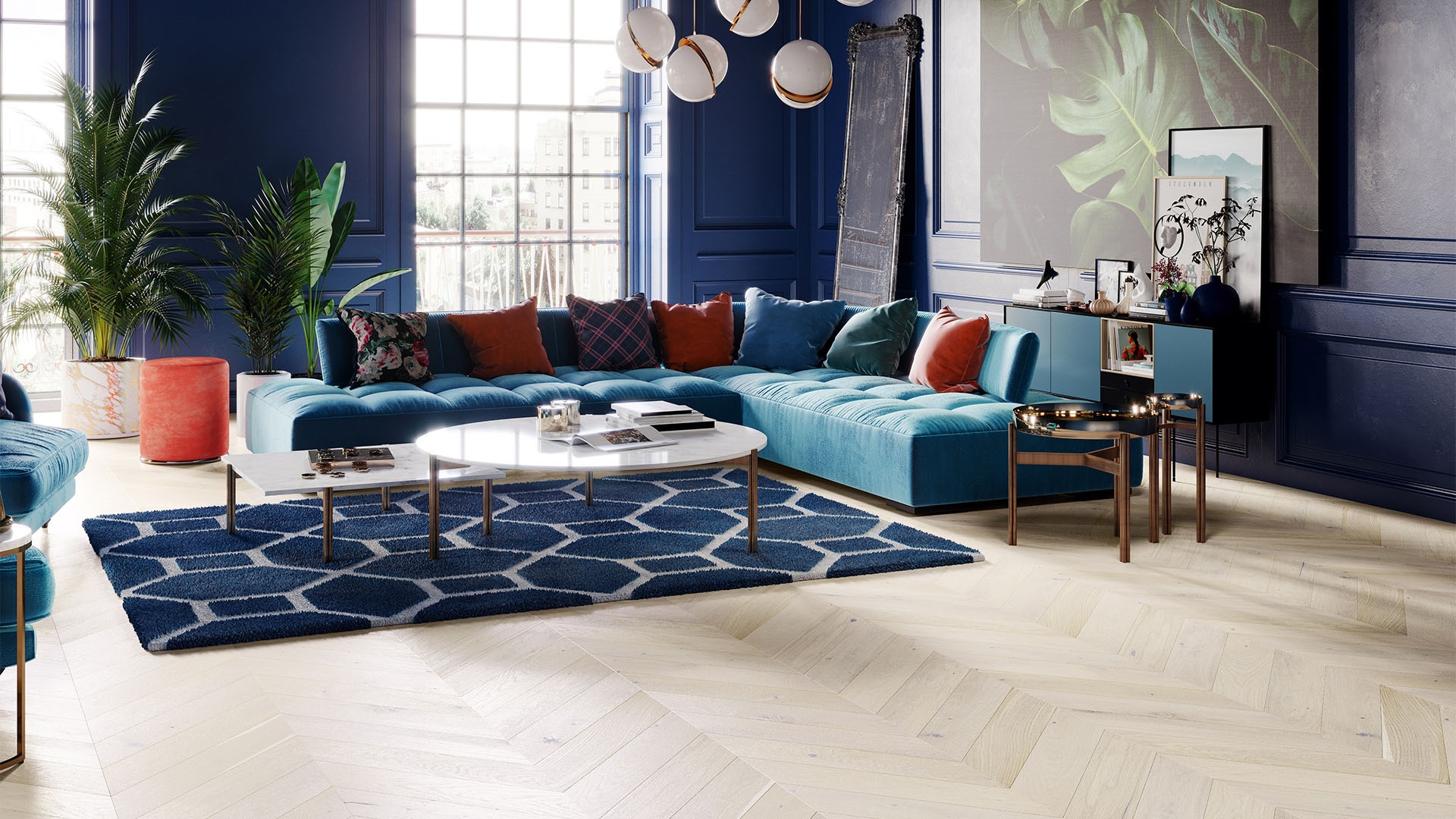 Chevron is a conventional floor made of boards cut at an angle of 45º, which guarantees an exclusive and stylish pattern in interiors. It gives the rooms an elegant look, additionally affording all the advantages of wooden floors, such as naturalness, timeless charm, and maximum cosiness. Barlinek's new line is finished in five shades – Oak Caramel, Oak Trivor, Oak Serene, Oak Mainland, and Oak Raisins. The edges of the boards are accented by four-sided micro-bevel, which gives floors a "noble" look.
The new range of Barlinek floors, which can be arranged in a chevron, has a classic tongue-and-groove connection. These boards are antiallergic, and, thanks to the three-layer construction, they provide increased resistance to weather conditions. An additional advantage of these floors is the fact that they can be laid on electric and water underfloor heating. Just as with standard Barlinek floors, they can be renovated if damaged.